FOR THE LOVE OF STEVE PERRY
This website is a tribute to Singer, Songwriter Steve Perry and his amazing career with Journey and as a solo artist.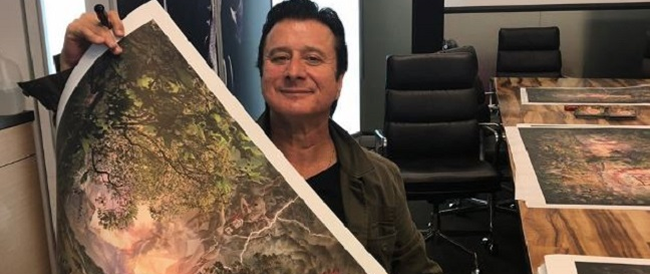 Photos Credit: Steve Perry Online.net *Used by permission*
Sapphire Bar, Los Angeles, CA - December 12, 2003 - Patty Jenkins (L), screenwriter and director of the movie "Monster," Brian Transeau, the film's composer, and Steve Perry of the music group Journey speak outside the bar The Sapphire. Perry assisted with the music selection on the film's soundtrack. "Monster" tells the story of highway prostitute and serial killer Aileen Wuornos who killed seven men in Florida in the 1980s and was later executed for her crimes.