FOR THE LOVE OF STEVE PERRY
This website is a tribute to Singer, Songwriter Steve Perry and his amazing career with Journey and as a solo artist.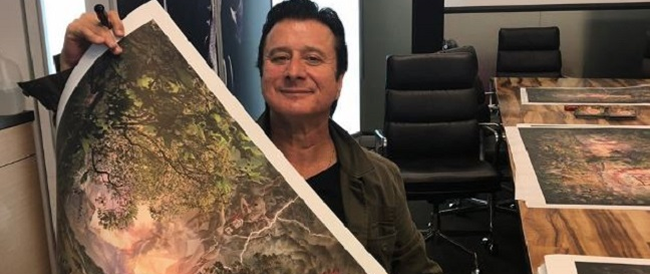 Journey played Day on the Green for the second time on July 30, 1983. Day on the Green was the name of a recurring concert in Oakland, California, presented by promoter Bill Graham and his company Bill Graham Presents. Held at the Oakland Coliseum, these events began in 1973 and continued into the early 1990s. The last Day on the Green overseen by Graham took place the same month as his death in a helicopter crash in 1991. There was a series of Day on the Green shows the following year in the wake of Graham's death, but no more have been promoted since then. There were other shows in 1994-97 at the Oakland Coliseum Stadium - namely U2, Pink Floyd, and the Rolling Stones -but these were not "Days On The Green" by definition because they occurred at night and also because Bill Graham had passed so "Days on the Green" had become a thing of the past.