FOR THE LOVE OF STEVE PERRY
This website is a tribute to Singer, Songwriter Steve Perry and his amazing career with Journey and as a solo artist.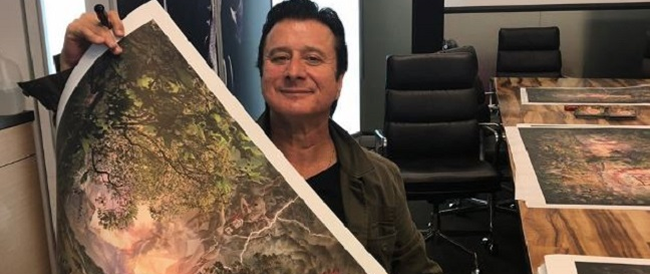 Some photos courtesy of Google + Photos *Photos used by permission*
Captured is the title of Journey's first live album. Recorded during their Departure tour, it was released in February 1981 on the Columbia Records label. The album went on to sell two million copies, reaching No. 9 on the Billboard 200 albums chart.

This album was recorded during the band's "Departure" tour in 1980. Tracks 1 to 4 were taken from a performance recorded at The Forum in Montreal, Quebec, Canada on August 8, 1980. Tracks 5 & 6 were from the performance at the end of the tour in Koseinenkin Hall, Shinjyuku, Tokyo, Japan on October 13, 1980 and tracks 7 to 16 came from two shows at Cobo Hall in Detroit, Michigan on August 4 & 5th 1980. The song "Dixie Highway", had not previously been recorded on a Journey album. Closing the album is the lone studio track, "The Party's Over (Hopelessly in Love)", which was released as a single.

In the liner notes, the album is dedicated to AC/DC lead singer Bon Scott who died in February 1980. Scott is referred to as "a friend from the highway", most likely referencing AC/DC's 1979 album Highway to Hell.

This was the last Journey album for keyboard player and founder Gregg Rolie.