FOR THE LOVE OF STEVE PERRY
This website is a tribute to Singer, Songwriter Steve Perry and his amazing career with Journey and as a solo artist.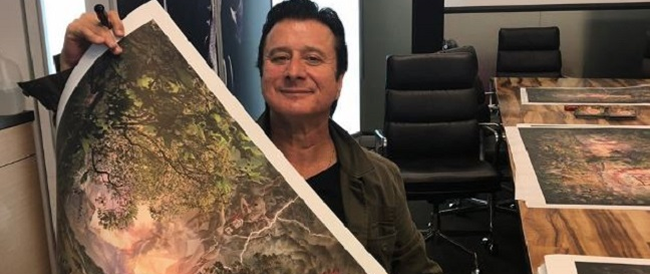 Dream, After Dream, performed by the American rock band Journey, is the soundtrack album to the Japanese film, Yume, Yume No Ato. Released on December 10, 1980 on Columbia Records, it was the seventh album-length recording by the group. The soundtrack, however, firmly overshadowed the film itself, which enjoyed little notoriety. The album is notable for being a significant departure from the arena rock which characterized the band's three preceding albums, harking back to their progressive rock beginnings and relying on complex musicianship and instrumentals.

Dream, After Dream features a full vocal on three of its nine tracks, "Destiny", "Sand Castles" and "Little Girl". "Little Girl" was later the B-side of the "Open Arms" single and was featured on Journey's Time3 collection. The track also appears as a bonus track on the 2006 reissue of Departure and in 2011 on Greatest Hits 2. "Destiny" is the bands longest recorded song.

This was the last studio album to feature founding member Gregg Rolie.