FOR THE LOVE OF STEVE PERRY
This website is a tribute to Singer, Songwriter Steve Perry and his amazing career with Journey and as a solo artist.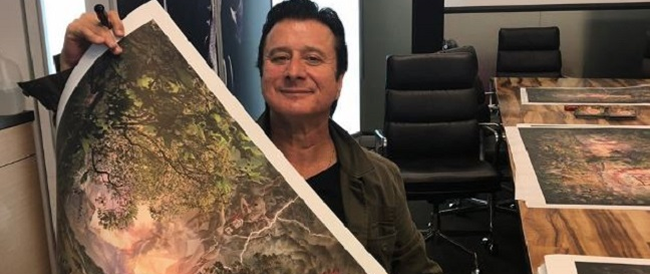 Some photos courtesy of Google + Photos *Photos used by permission*
Evolution is the fifth studio album by Journey. It was released on April 5, 1979 on Columbia Records.

It was their most successful album at that time, selling three million copies in the US and charting at #20 on the Billboard 200. They retained Roy Thomas Baker as producer, but drummer Aynsley Dunbar was replaced with Steve Smith, formerly with Ronnie Montrose's band.

Evolution features their first top 20 hit, "Lovin', Touchin', Squeezin'", which was inspired by the classic Sam Cooke tune "Nothin' Can Change This Love". "Lovin', Touchin', Squeezin'" reached No. 16 in the US. It is often played as a segue into "City of the Angels" on Classic Rock radio stations. "Just the Same Way" featured original lead vocalist Gregg Rolie along with Steve Perry. "Lovin', Touchin', Squeezin'" appears as part of "The Big Medley" on progressive metal band Dream Theater's EP, A Change of Seasons.

The original recording of "Lovin', Touchin', Squeezin'" appeared in the pilot episode of Glee and was used and recorded by the cast of Glee for a mash-up with "Any Way You Want It" for the first season finale.