FOR THE LOVE OF STEVE PERRY
This website is a tribute to Singer, Songwriter Steve Perry and his amazing career with Journey and as a solo artist.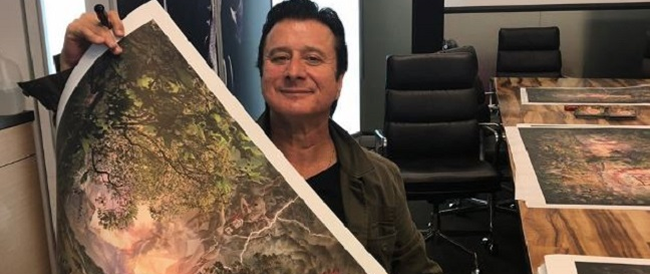 Some photos courtesy of Google + Photos *Photos used by permission*
For The Love Of Strange Medicine is the second solo album by Steve Perry, released on July 19, 1994. After a lengthy 8-year hiatus following the breakup of Journey, and a shelved 1988 solo effort later titled Against the Wall, Perry returned to the spotlight with this album. The first single "You Better Wait" received major radio airplay and reached the top 10 on the Billboard Mainstream Rock chart in the U.S. The album was followed by a tour in 1994-1995.

The song "Young Hearts Forever" was written by Perry as a tribute to his late friend, Thin Lizzy frontman Phil Lynott, who died in 1986.

The album was certified as gold (500,000) in sales by the RIAA, as of September 1994.