FOR THE LOVE OF STEVE PERRY
This website is a tribute to Singer, Songwriter Steve Perry and his amazing career with Journey and as a solo artist.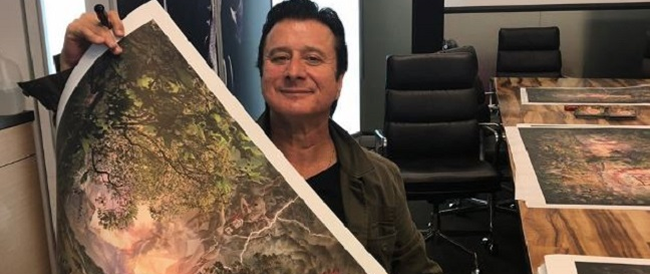 Some photos courtesy of Google + Photos *Photos used by permission*
Street Talk is Steve Perry's first solo album, released in April 1984.

Street Talk contains Perry's biggest hit as a solo artist, "Oh Sherrie", written for his then-girlfriend Sherrie Swafford. The song hit #3 on the Billboard Hot 100 and #1 on Billboard's Rock chart, and the accompanying music video (also featuring Swafford) was a hit on MTV. Other singles included "Foolish Heart" (peaked at #18), "She's Mine" (peaked at #21), and "Strung Out" (peaked at #40).

There were a number of nods to Perry's pre-Journey band Alien Project on this album—in fact, that band was originally going to be called Street Talk. In the liner notes, Perry dedicates the album to Richard Michaels (the bassist for Alien Project). Also, drummer Craig Krampf was a member of Alien Project later in the 1970s.

Street Talk is certified as 2x Platinum (2,000,000) in sales by the RIAA.