FOR THE LOVE OF STEVE PERRY
This website is a tribute to Singer, Songwriter Steve Perry and his amazing career with Journey and as a solo artist.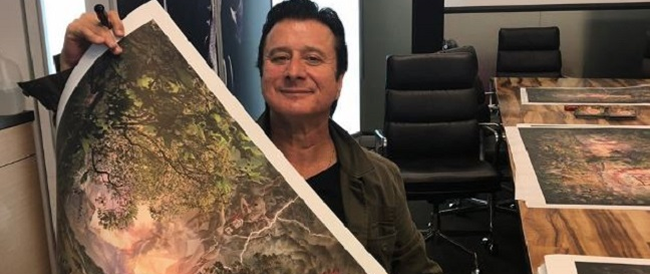 Some photos courtesy of Google + Photos *Photos used by permission*
USA for Africa (United Support of Artists for Africa) was the name under which 44 predominantly U.S. artists, led by Michael Jackson and Lionel Richie, recorded the hit single "We Are the World" in 1985. The song was a U.S. and UK number one for the collective in April of that year. This super group was inspired by Bob Geldof's Band Aid.

The considerable profits from the enterprise went to the USA for Africa Foundation, which used them for the relief of famine and disease in Africa and specifically to 1983–1985 famine in Ethiopia.

USA for Africa also held a benefit event, Hands Across America, in which approximately seven million people held hands in a human chain for fifteen minutes along a path across the continental United States. Participants paid ten dollars to stand in line and the money raised was used to fight hunger and homelessness in Africa.

The combined revenues raised from the sales of "We Are the World" and Hands Across America was almost $100 million.